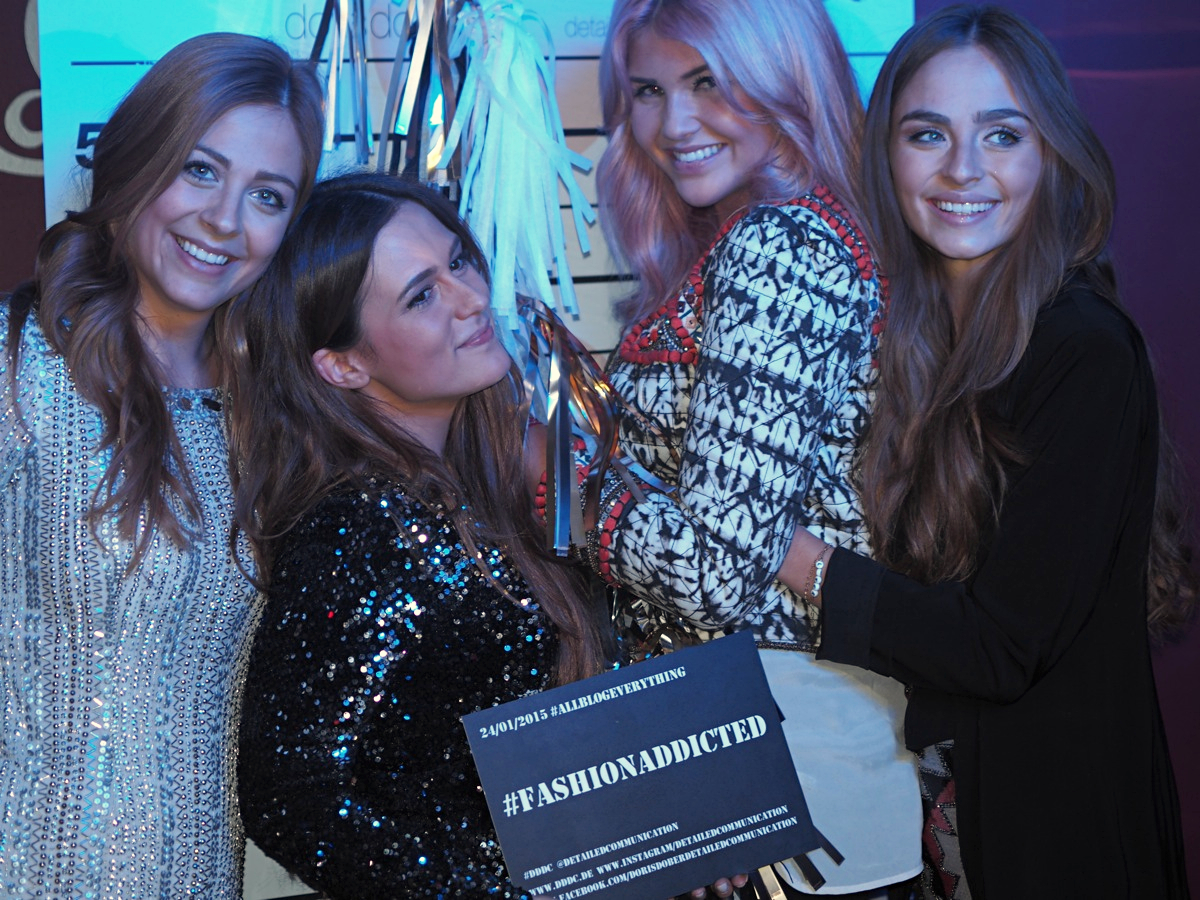 Allblogeverything
/
allblogeverything
,
blog
,
blogger
,
brands
,
cologne
,
event
,
fashion
,
fashionloveland
,
friends
,
love
,
matiamu
,
novalanalove
,
party
,
somegoodspirits
,
tombola
,
travel
/
/

Hey beautiful people,
This post is all about #allblogeverything, a new blogger event organized by my sister fashionloveland and my friends somegoodspirits and novalanalove, first released at Flamingo Royal the last weekend.
It was a great new experience of fashionable and fashion-interested people in my hometown, bringing a hole new vibe into one of the most popular boutique clubs in Cologne.
It all started with a plump goodie bag for the first 100 guest of the event as well as an incredibly well filled goodie bag for all blogger attending #allblogeverything. I am seriously impressed how these three girls managed such an amazing event, bringing so many blogger together and creating a girl`s wonderland where you could not just have great drinks for free but also nibble a little bit of Sushi Ninja's amazing sushi or voneva-colognecupcakes`s cutest sweets. Besides those great titbids you could get your hair done by the Xclusive hair staff using gdh, which was one of the main sponsors, get your nails done with the team of Senzera, which was the second main sponsor for this event, as well as get a great refreshment or new makeup. DJ David Puentez was heating up the party, while people got ready, started to slowly dance and enjoy themselves. I met so many old friends and new acquaintances like Tanja or Nina.
At around 10pm the charitable tombola started and -whooooop- I won three of their prices through a friend's lots. He just wanted to contribute to the donating of cancer suffering children the whole tombola was donated to and as non of my own-bought lots won anything I was even more surprised. But don't they say that if you're lucky in love you're unlucky at cards?… Good for me then. So thank you for a really classy new watch Kapten & Son, 50€ Sushi voucher from Sushi Ninja and a scarf from Mand & Kvinde.
And last but not least a big THANK YOU not only for this great event and night but also for the most amazing goodie bag ever!
Can't wait for the next get-together with you!
Much love
Similar articles:
Crop Top hier
Paillettenskirt hier
Parka hier
Blazer hier
Booties hier
And last but not least here are my awesome presents from the most amazing blogger bag #allblogeverything could have organized! I didn't have the time to have a closer look at them during the event and find myself excited like a small girl when returning back to Hamburg and opening my bag first. am flattered and totally happy with all these new goodies. Which is your favourite?
Similar articles:

ghd-iron hier
Statement-necklace hier
T-shirt hier
Rings hier