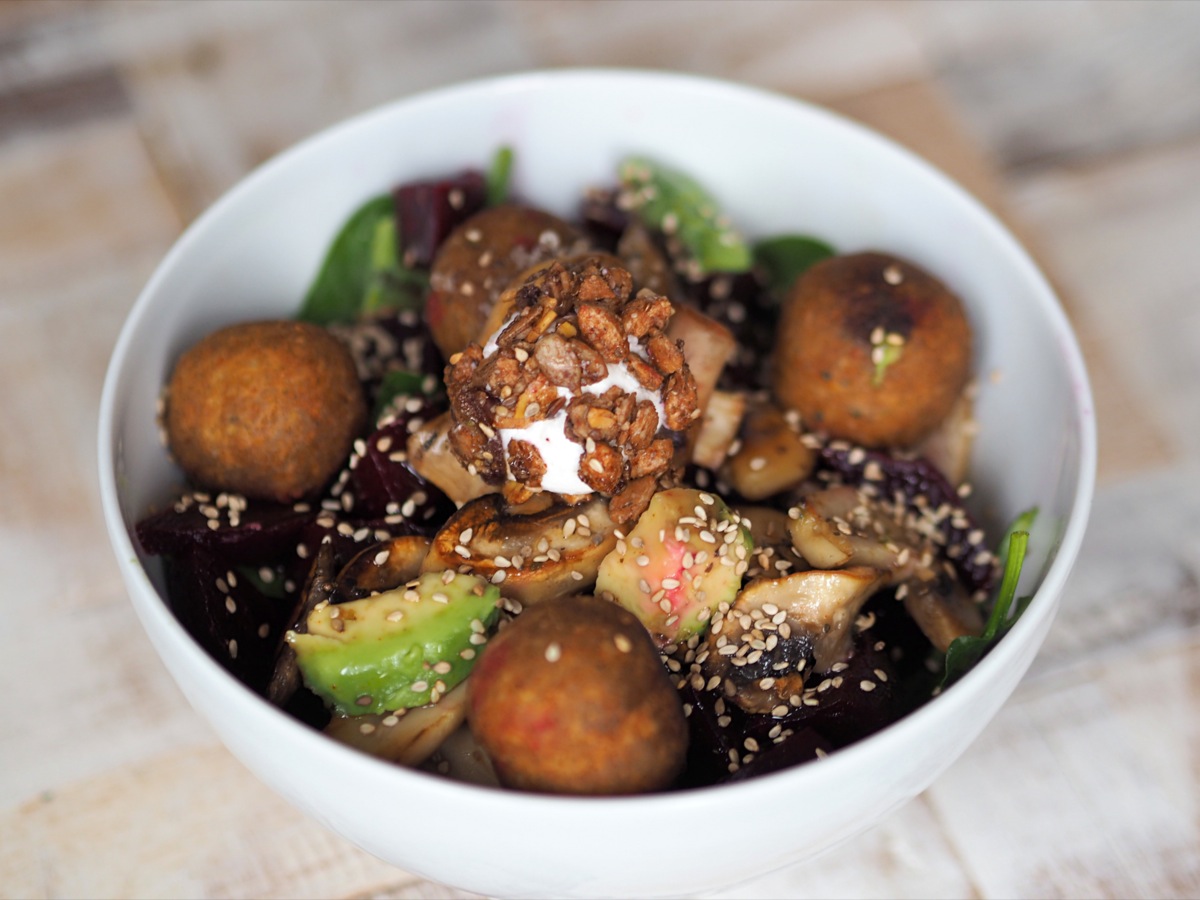 Goatcheese-Beetroot-Salad
Hey beautiful people out there
I hope you had a great week. I am soo ready for the weekend, having created the most perfect salad to vitalize yourself during a busy week as it won't take you more than 10 mins of preparation time.
All you need is(for one portion):
baby spinach

around 4 falafel balls,

3-4 mushrooms, sliced

1 beetroot, cooked and sliced

arpund 30 gr goat cheese cream cheese

1 tbsp honey granola

avocado, sliced

dressing: sesame oil, olive oil, honey, sesame, cayenne pepper and salt
Preheat a pan with some oil and fry the falafel balls and the mushrooms while mixing all the dressing indregients together.
Top the baby spinach with the fried ingredients, some beetroot and avo. Then roll the goat cheese in a ball and twist it around some sweet honey granola, put it all together and add the dressing.
It is so simple and yummie, I really hope you'll enjoy it! <3
Much love