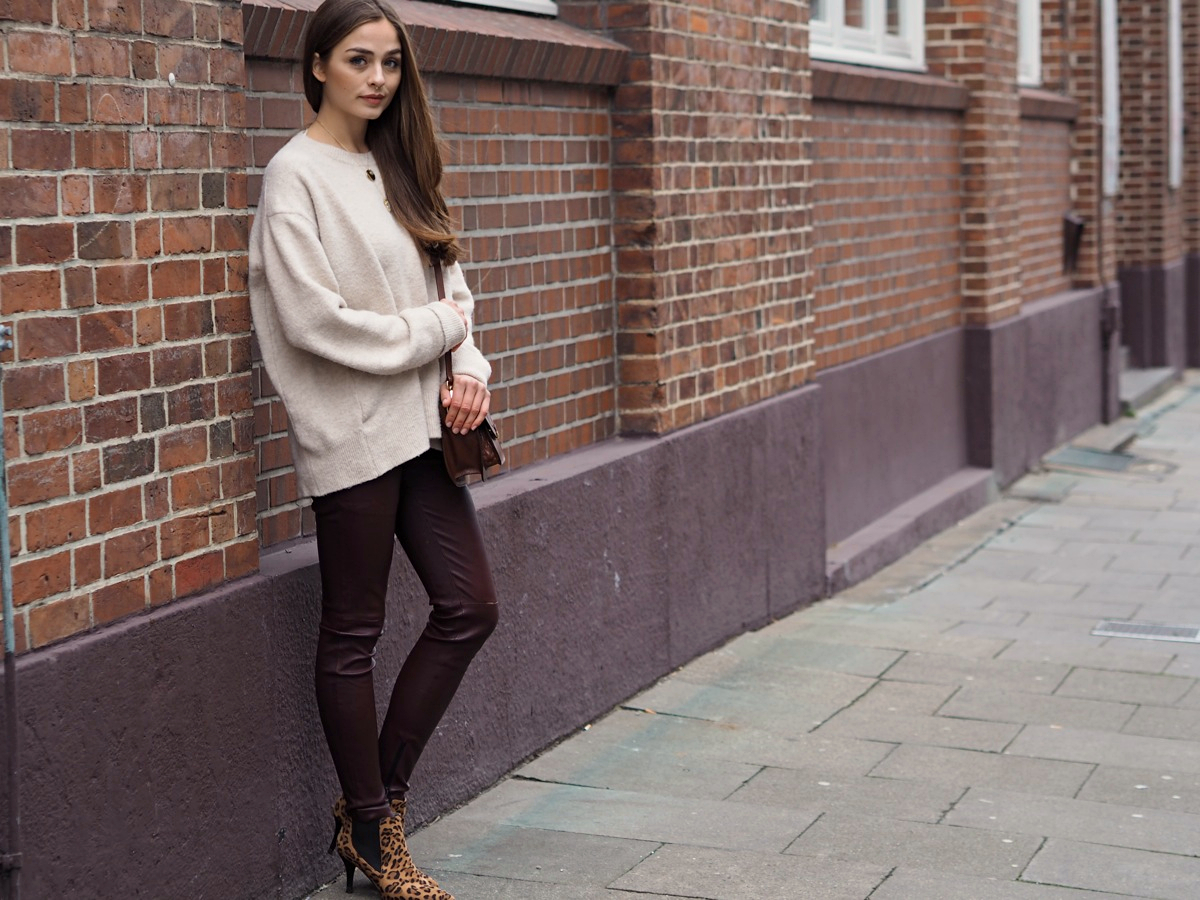 Hey over there,
Hope your week started good and you're enjoying better weather than we are in cloudy Hamburg.
Last Sunday my sister came to visit me for two days from our hometown and after going to a few meetings we decided to walk around at Jungfernstieg and to stroll around for a little bit.
It is not freezing anymore outside but still quite cold and raining every now and then, which is probably a super cute description of this every-hours-completly-changing-weather. SO annoying but at least not ice cold, he… :-P
So I decided to wear an oversized, cozy sweater with my beloved red leather pants and some cute ankle boots with this stunning leo print I got from my sister. I simply loved the look as it was really comfy but look quite elegant at the same time. Perfect for a walk at the beautiful Jungfernstieg.
I had some time getting ready so I both put on some more highlighter this time(this new highlighter I bought from benefit is unbelievable, the best I've ever tried) and a black eyeliner.
As you probably noticed I love wearing necklaces, especially gold ones and to my mind it gives the huge pullover a more feminine touch. 
What is your favourite accessorize?
I really hope you like this look as well,
Much love
Similar articles
my favourite: benefit highlighter here
eyeliner here
leather trousers here
sweater here 
leo ankle boots here
bag here
necklace here