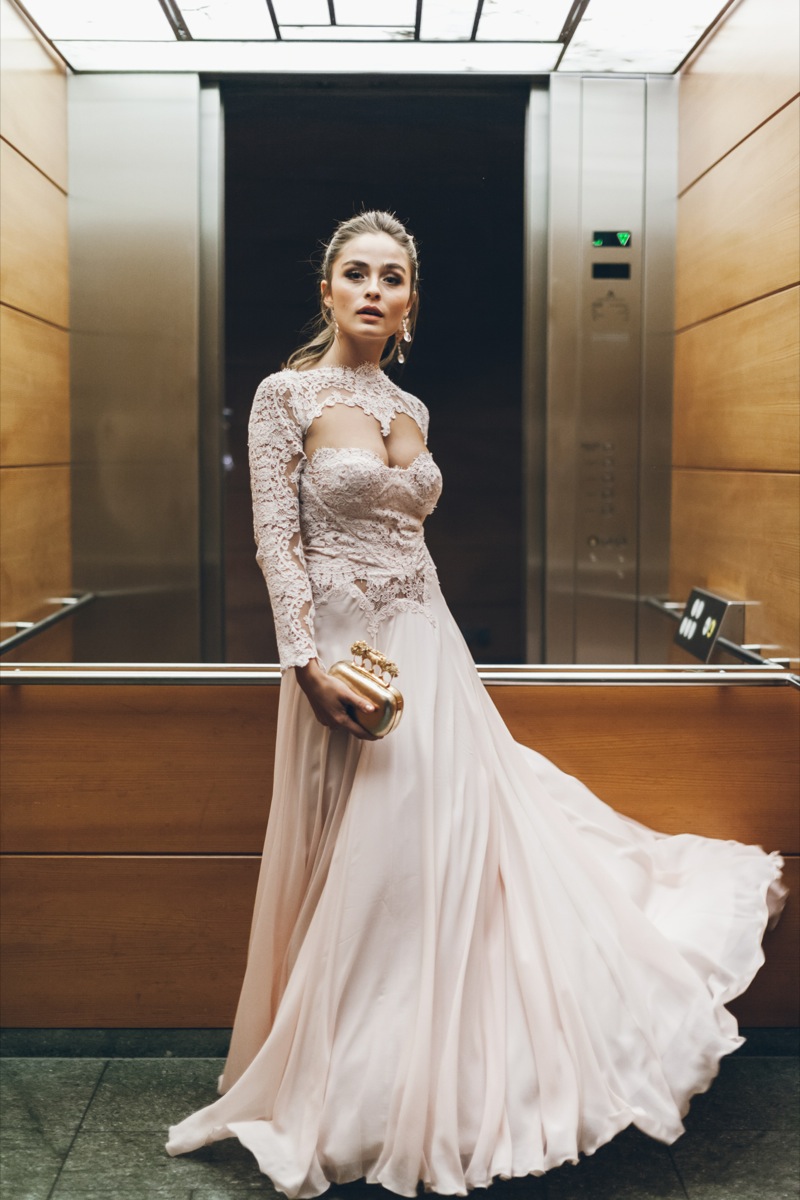 Bambi 2016 with Schwarzkopf
Hey there
So I just got back to Hamburg from my first big red carpet event yesterday: The 68th Bambi in Berlin.
I had the honor to be invited by Schwarzkopf with Marie and Jacky, staying the most beautiful Grand Hyatt Berlin and getting our looks done by the Creme de la Creme: Armin Morbach.
I hardly can remember any styling being so much fun, with Armin and his assistant joking around constantly I was honestly afraid of my makeup getting blurry :D I ended up wearing a beautiful nude makeup with slightly highlightened eyes and a perfectly done pony tale.

The red carpet itself was a lifetime experience. It was so amazing to stand on it for the first time, with all those flashing lights around myself, lots of great artists I've only seen on TV while sitting in front of the screen now walking right next to me and now I was part of it as well. My personal mini highlight was my interview on TV while walking the red carpet which was directly shown the next morning and getting all those beautiful messages and snaps from some of you guys! It really felt like a dream coming true participating at such an event with lots of influencing characters and leading roles and wearing such a dreamy dress and beautiful accessorize. The look was perfected by my lovely "Penelope Cruz" ponytail(as Armin named it) at the cute makeup I got. Thank you for everyone involved again for making me feel so comfortable.

The event itself was really interesting, not only distinguishing great singers, actors and sportsmen but also coming up with topics like integration and our earth. I loved how this event, mainly known for being really entertaining and bringing lots of national and international stars together, also focuses on such important topics and makes lots of people more aware of them.

Followed by an awesome after party with great music, mouthwatering food, refreshing drinks and lots of interactive booths like the "magic mirror" from Schwarzkopf the whole event was a great experience.
A big "thank you" to Schwarzkopf again for the invitation and such an incredible night!
x
---
Hey ihr Lieben
Ich bin grad erst wieder zurück von einem wundervollen Tag in Berlin, wo ich meinen ersten großen Roten Teppich laufen durfte: Dem 68. Bambi.
Ich hatte die Ehre für Schwarzkopf zusammen mit Marie und Jacky den Bambi zu besuchen, für den wir von der Creme de la Creme gestylt wurden: Armin Morbach. Trotz vielen Erfahrungen in der Maske für Shootings oder Events kann ich mich an kein Styling erinnern, dass so witzig war wie mit Armin und seinem Assistenten. An einem Punkt hatte ich wirklich Angst, dass mir vor Lachen die Tränen kommen würden und mein Makeup dahinfloss… Aber alles hat geklappt und herausgekommen ist ein leichtes Makeup mit leichtem Akzent auf den Augen und ein wunderschön geschwungener Pferdeschwanz (der, wie ich mir von Armin hab sagen lassen, die Königsdisziplin ist, wenn er denn perfekt sein soll…). Umso dankbarer für diesen makellosen Look!
Der rote Teppich selbst war eine ganz einzigartige Erfahrung und ein kleiner Meilenstein für mich persönlich. Ein ganz großartiges Gefühl war es nun auf diesem roten Teppich zu stehen und das mit den Stars und Sternchen die ich mir sonst vor dem Fernseher angeschaut habe. Eine verrückte und unglaublich schöne Vorstellung Teil davon zu sein. Mein persönliches Highlight war hier für ein längeres Interview angesprochen zu sein und mich am nächsten Tag im TV zu sehen, mit einem kleinen extra Beitrag zu meiner Person folgend, unfassbar und eine riesen Ehre!
Es hat sich wirklich angefühlt als würde ein kleiner Traum in Erfüllung gehen nun mit all diesen bekannten, einflussreichen Charakteren dazusein und teil dieses unglaublichen Vibes zu sein. An dieser Stelle nochmal ein riesen Dankeschön an alle Beteiligten, die es ermöglicht haben, dass ich mich so wohl gefühlt habe, grade bei so einer Veranstaltung: Von dem grandiosen Styling, dem wunderschönen Kleid bis hin zu dem süßen Schmuck und den tollen Accessoires.
Die Verleihung als solche war sehr interessant und auch sehr emotional, bei der nicht nur tolle Künstler und Sportler ausgezeichnet wurden, sondern auch Themen wie Integration und Unsere Erde angesprochen wurden und denen somit eine große mediale Aufmerksamkeit geschenkt wurde. Ich finde es toll, dass solche Veranstaltungen nicht nur der reinen Unterhaltung gelten, sondern auch ihre Reichweite nutzen und eben Themen wie diese herausstellen. 
Gefolgt von einer super After Show Party, bei der es neben mega (HipHop-) Musik auch tolles Essen und Drinks und vorallem auch interaktive Stände wie zum Beispiel dem "magic mirror" von Schwarzkopf gab, war das die Kirsche auf dem Sahnehäubchen.
Ein großes "Danke" nochmal an Schwarzkopf für die Einladung und solch einen gelungenen Abend!
x
In cooperation with Schwarzkopf