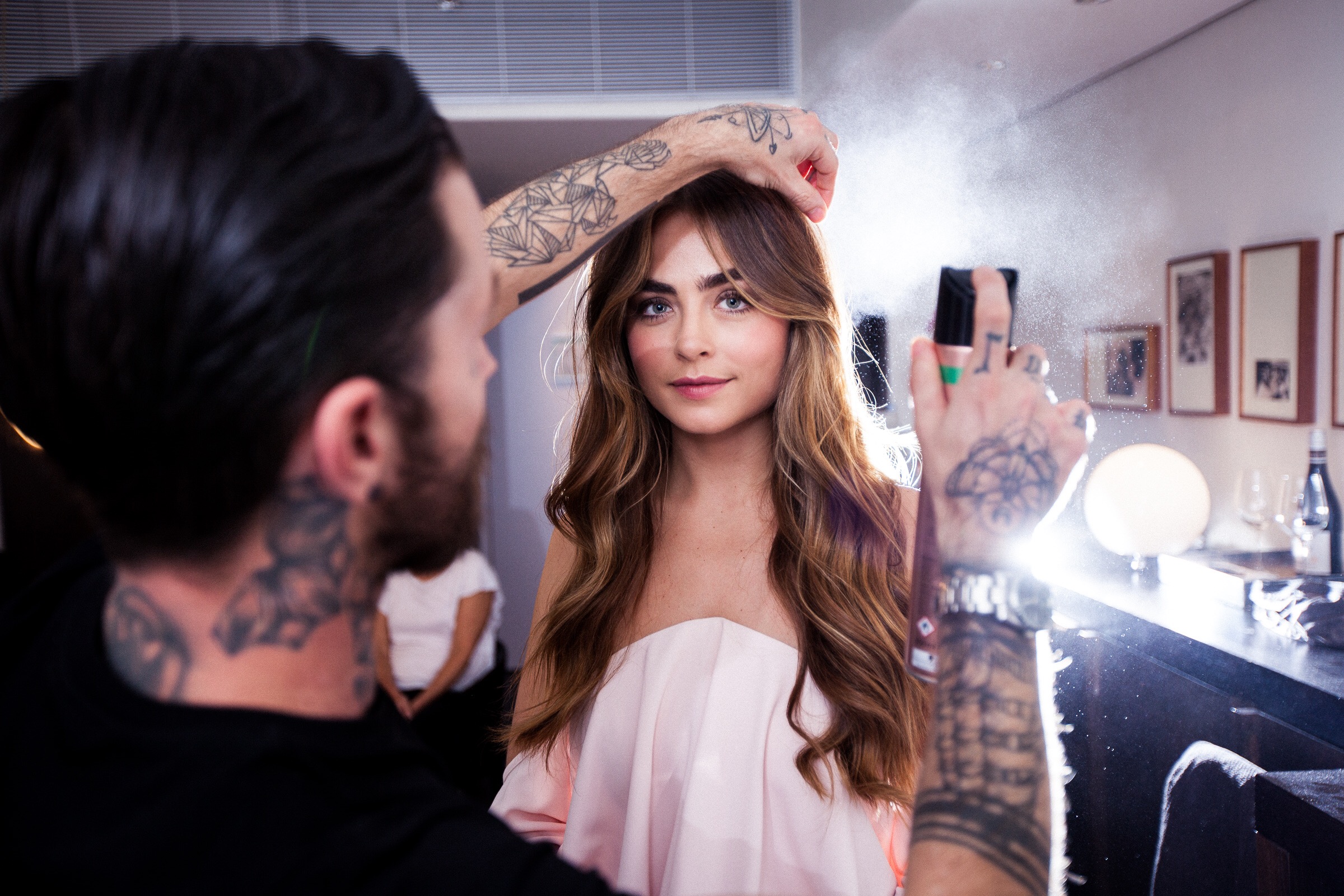 Bambi Awards with Schwarzkopf
Hey there,
Long time no see. 
But I promise to come back here more often again… and this time with a beautiful event I wanted to share with you.
A few days ago I went to the Bambi awards for the second time, again with my Schwarzkopf family and again, it was really magical and dreamy. 
But before coming to the actual event, let's start with the styling organized by Schwarzkopf. After picking up a dream of a dress by Lana Müller, I had the pleasure to get my make-up done by Loni Baur and my hair by Patrick Gorra, who again, were not only perfectly proffesional but also a lot of fun. As my dress was off-shoulder we decided to go for beautiful open waves and a bit of volume. Loni got me a really easy, nude makeup with a slight glow. A perfect easy but glammed up look, a Champagne with the team later and we were ready for the night.
And then there was the red carpet moment… Always a mix of emotions between a bit too excited and super happy, we started the actual Bambi awards. 
Besides all the talented actors, singers and movies, that got awarded, I especially loved the focus on environmental and charitable organisations,.such as "ByeBye Plastic", which was founded by two young balinese sisters, and spreading all over the world, reminding us of how much we all can achieve and change if we are just brave enough, or the "silent Bambi" that was given to a self-sacrificing nurse from Hamburg, working in the UKE Eppendorf, where children with dementia are stationed. Furthermore Joachim Gauck and the rebellious artist Ai Wei Wei were the other highlights of my evening, which all in all was super entertaining and fun but also stimulated you to think. I would actually say that I liked this Bambi even better than the first one, what an awesome night!
And not even mentioning the afterparty, where I ended up dancing with the others until early morning.
Thank you so much for the beautiful night, Schwarzkopf! It was a pleasure again,
xx