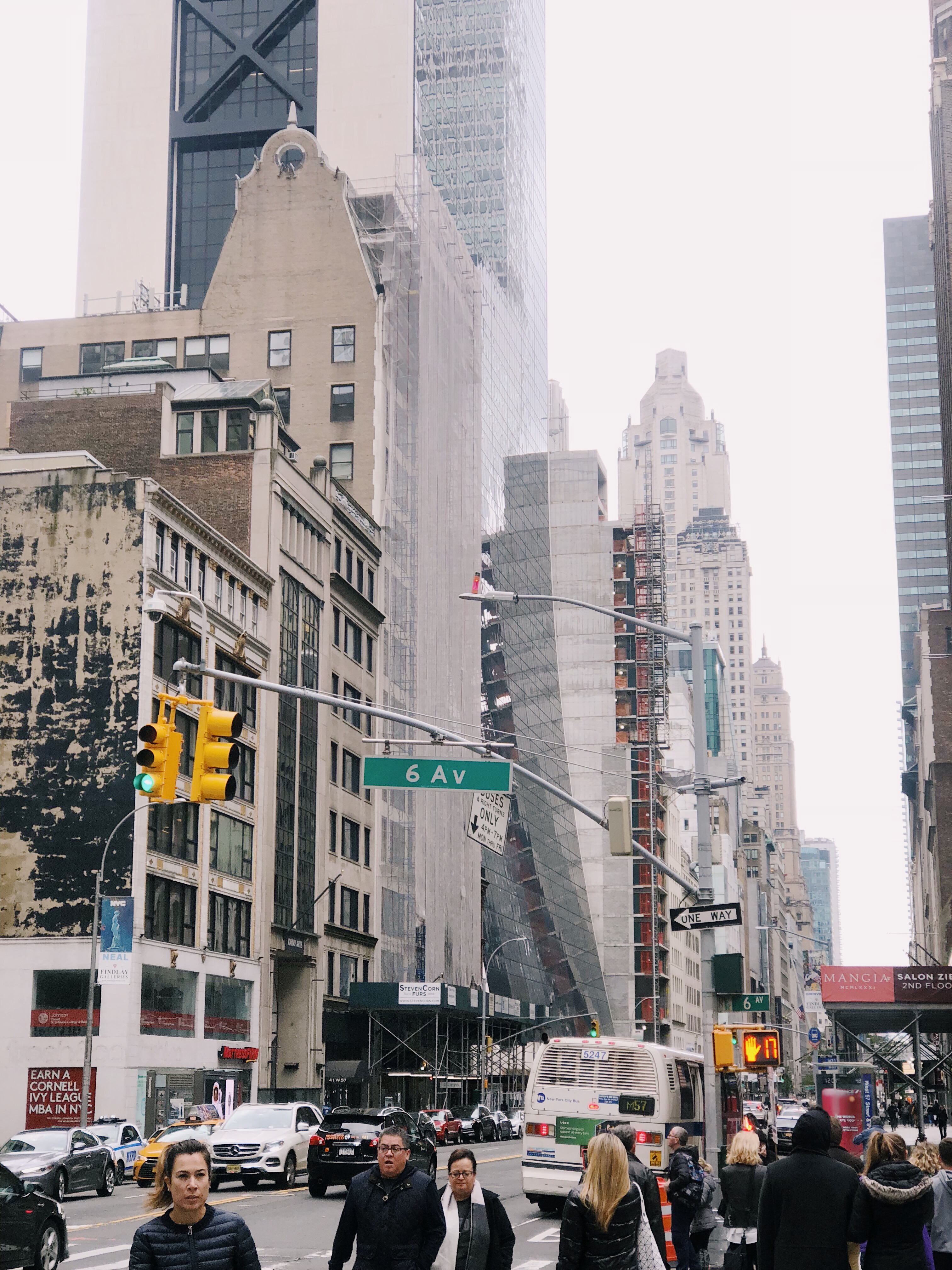 Hey there,
Its getting cold outside…
Last week I went to New York City after a short trip to Tulum and the temperature difference could not have been way bigger but I obviously was prepared and actually even excited for some colder days and therefore new pieces in my wardrobe ;-) 
I definitely enjoyed our long and hot summer but I am totally ready to snuggle up in big, cozy sweaters, faux fur and bomberjackets, wear some extra cool boots and cute hats.
I teamed up with eBay to show you some of my essentials for colder days as I am sure most of you are also in need of a little wardrobe change and came across a lot of super cute, affordable pieces for us. Why eBay? Because it is one of the Top 10 global retail brands, has anything to offer from beautiful jewellery, cool accessories or trendy fashion pieces and often incredibly good deals! The little search is definitely worth it: often I find pieces that I have never seen in this variation or that are sold out everywhere else here ;-)
And a little goodie for you that I found while searching for those: The eBay Deals page, where you can find all kind of gadgets or clothing for up to 90% off… I didn't know of it myself so I thought you guys might be surprised as well :-)
Last but not least I also wanted to share some of my favorite spots in New York with you. I have been there now for the third time and always just stayed a couple of days but I already found quite a few cute places, mostly while randomly walking across or hearing about them though friends, that I think are definitely worth sharing with you.
For good munchies you HAVE to go and grab yourself some goodies at 'milk'. My favorites there are the birthday cake truffle balls - I always go there before my flights to get loads of those home and gift it to my besties as well!

For a good coffee and the insanely yum 'caramel apple coffee cake'(doesn't taste of coffee, its just the booomb) you should go to 'Marcy&Myrtle' in Brooklyn

For super yum breakfast you should eat at 'Citizen of Chelsea'(Pancakes!) and 'Two Hands'(Mushroom Toast!). Both quite pricey for the size of their portions but that unfortunately is quite normal in New York City

For the best mediterrean/isreali dinner: Zizi Limona. This was for sure one of the best places I have ever eaten!! Try the falafel and the chickpea stew but I guess everything there is YUM!

For a nice sundowner and chill with friends (and lots of dogs :-) : Dumbo Park

Classy but always good is a long walk around Central Park. Brooklyn Park is apparentlyalso super beautiful and even has a botanical garden but unfortunately I didn't make it there yet :-)

For a fun afternoon activity: Try VR World. I also didn't make it to this one yet but the virtual reality games are amazing, Jerome and his friends tried it and were super fascinated ;-)
If you have any other tips, feel free to leave a comment and also feel free to leave some feedback in general :-)
Thanks for visiting here,
x

In cooperation with eBay