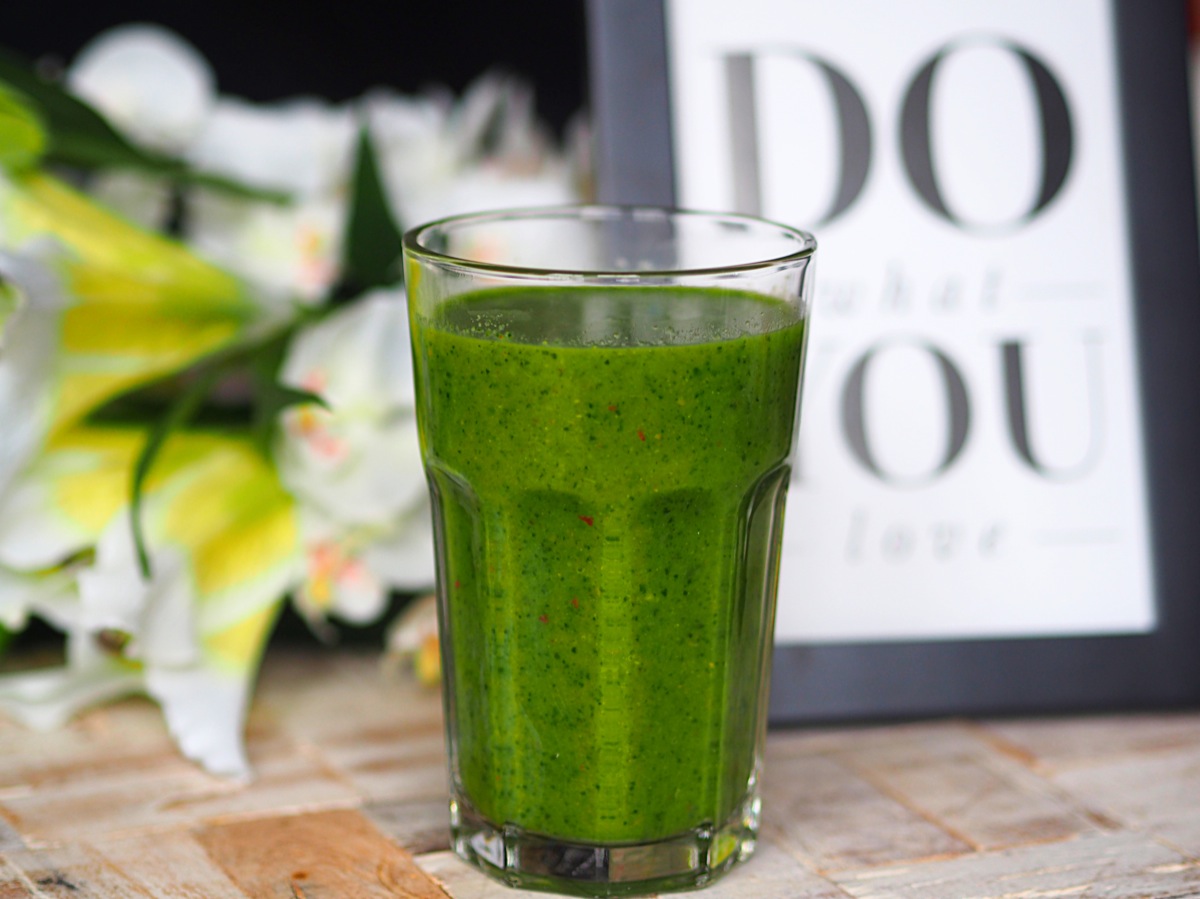 Hey beauties,
I hope you're doing good and had a great week so far.
This week I started to drink a green smoothie every day once for the first time and I feel great. You can have it as a snack in between when feeling a little hungry or drink it in the morning when you need some energy but don't have the time to have a whole breakfast yet. It keeps you full for 2-3 hours and is full of great goodies that heal your body from the inside.
When people do a cleanse they never really mean that they are cleaning their body seriously as it does it by itself obviously(otherwise we would all be sick 24/7( but just giving their body something that it can convert easier. So it is not overloaded with heavy food but light and rich foods.
All you need for 2 person is:
1 apple

1 pear

1/2 orange

1/2 banana

3 glasses of fresh spinach(app. 3-4 hands full of it)

1/3 cucumber

1/3 brokkoli

2 EL freshly squeezed lemon juice

1 Â tbsp Peanut Butter


200 ml filtered water
Simply mix all ingredients except of the water together in a mixer after cutting them into small cubes/pieces. When it is completely creamy add the water and mix it again. Serves around 3 glasses so you can simply put the rest into the fridge and use it for the next two days then. Hope you like it!