Hello beautiful people.
So this is me, Sofia Tsakiridou, a german model with greek routes, based in Hamburg and travelling the world.
I love seeing life from all its facets and would love sharing my view of it with all of whom are interested in. That's what my website's name is based on: 'matia mu' means 'my eyes' in greek and points out what I want to show the world - every beautiful thing it presents me the way I see it.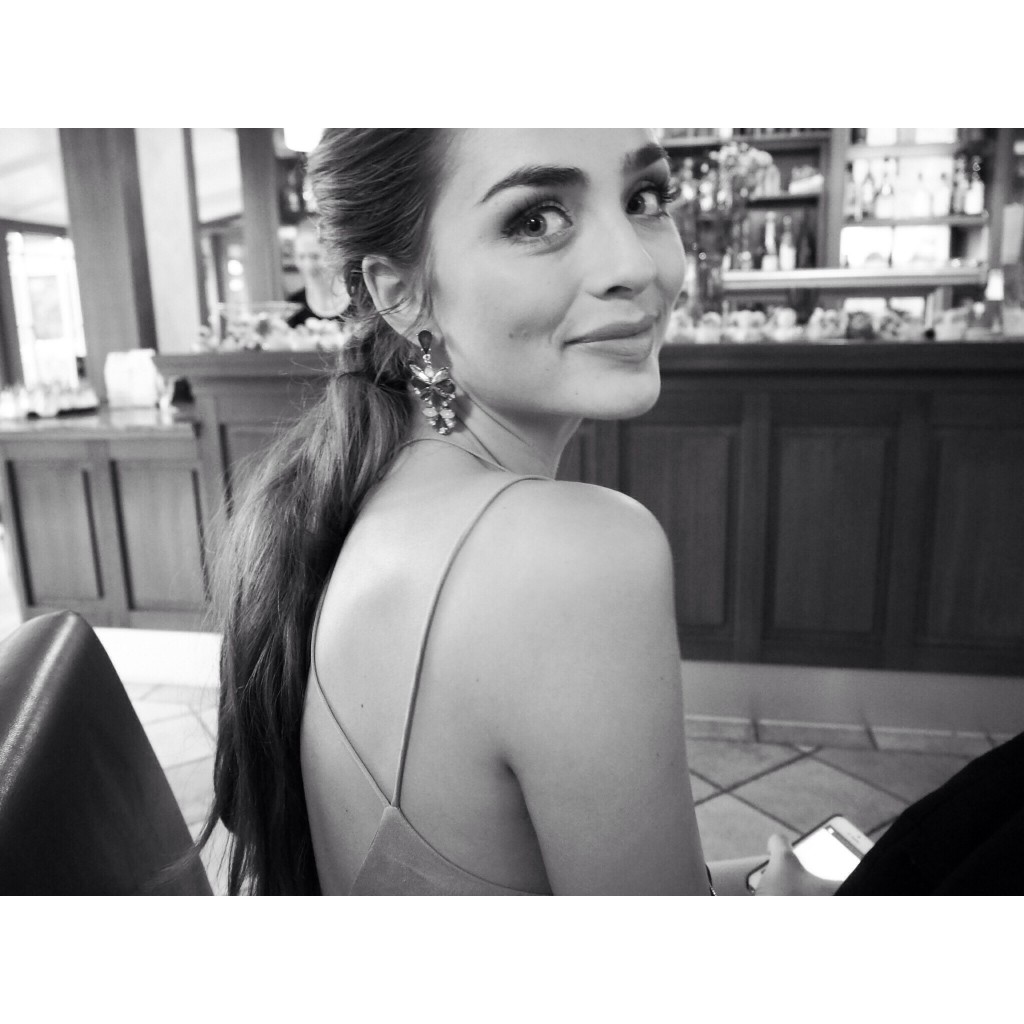 Working as a model I am really familiar with the fashion business, its awesome advantages and interesting sites such as a glamorous world with a lot of creative people working in it, inspiring eachother, a lot of nice travels you can use for so much more than for just have travelled a lot of places: getting to know their real beauty means getting to know a country's people, their secret favorite places and their oddities. So if you haven't met the people, you haven't known its real characteristics.
But besides its amazing sites modeling and the whole fashion business has its really dangerous sites most people are not aware enough about because they tend to ignore them: A non-healthy symbol of beauty got created lots of years ago and we just adapted it without questioning it. I can tell you that you don't have to try to look like the girls in the magazines, the girls on huge campaigns or even the girls on platforms such as instagram. I can tell that every single picture is pimped with photoshop, filter or even both of them and it is arranged, that's what you have to keep in mind. Seeing girls being discouraged by fashion designers and magazines considering a slimmer figure as being aspirational seriously makes me sad and therefore I want to show you how I see the world, what I appreciate most and in what I see beauty to both inspire and motivate you to believe in yourself and follow your dreams. Because who else will dream them for you? ;-)
Therefore I decided to not just write about my trips and my style but also post some of my healthier recipes.
As it is both really important for my job and generally for everybody's wellbeing and health to live a consciously lifestyle I started to try to collect some healthy but really tasteful recipes for you.
Have you ever eaten really healthy for a longer period of time or done sports regularly and felt bad afterwards, you body complained about it? Any regrets later? Probably not ;-) – so to my mind it is not the perfect way to live by constrain your body in terms of eating little, forcing your body to hours of sports and often ignoring what your body tries to tell you. Or worse ignoring it by letting your carvings getting control of you ;-)
We all know that we do have a ratfink - I know it myself pretty good, we are quite close already and therefore I decided to may push myself sometimes and for example go for a run or a yoga class although I might not feel like being in the mood but at the same times listen to my body when it's craving for sweets as well. Yes correct: Sweet stuff doesn't necessarily mean bad stuff if you find some healthier ways of making sweets yourself instead of eating precessed food. Don't understand me wrong, if you would eat a 'normal' chocolate bar or cookie once in a while with the meaning of once per week or even month it wouldn't be such a pity but, let's be honest, it is more than difficult to stop when you just started… :-))
So summarizing I just try to motivate you to try some substitutive recipes, feel free to even tell me what you would love to have in a healthy way, so you can have an alternate once in a while and maybe I can convince you for some new foodies. I am really open to both new ideas on recipes as to some additions or variations of the food I am going to post. Feel free to spread your thoughts or experiences as well as questions by commenting under the current post :-)
I really hope that you like it and maybe even get a little inspired.
Love