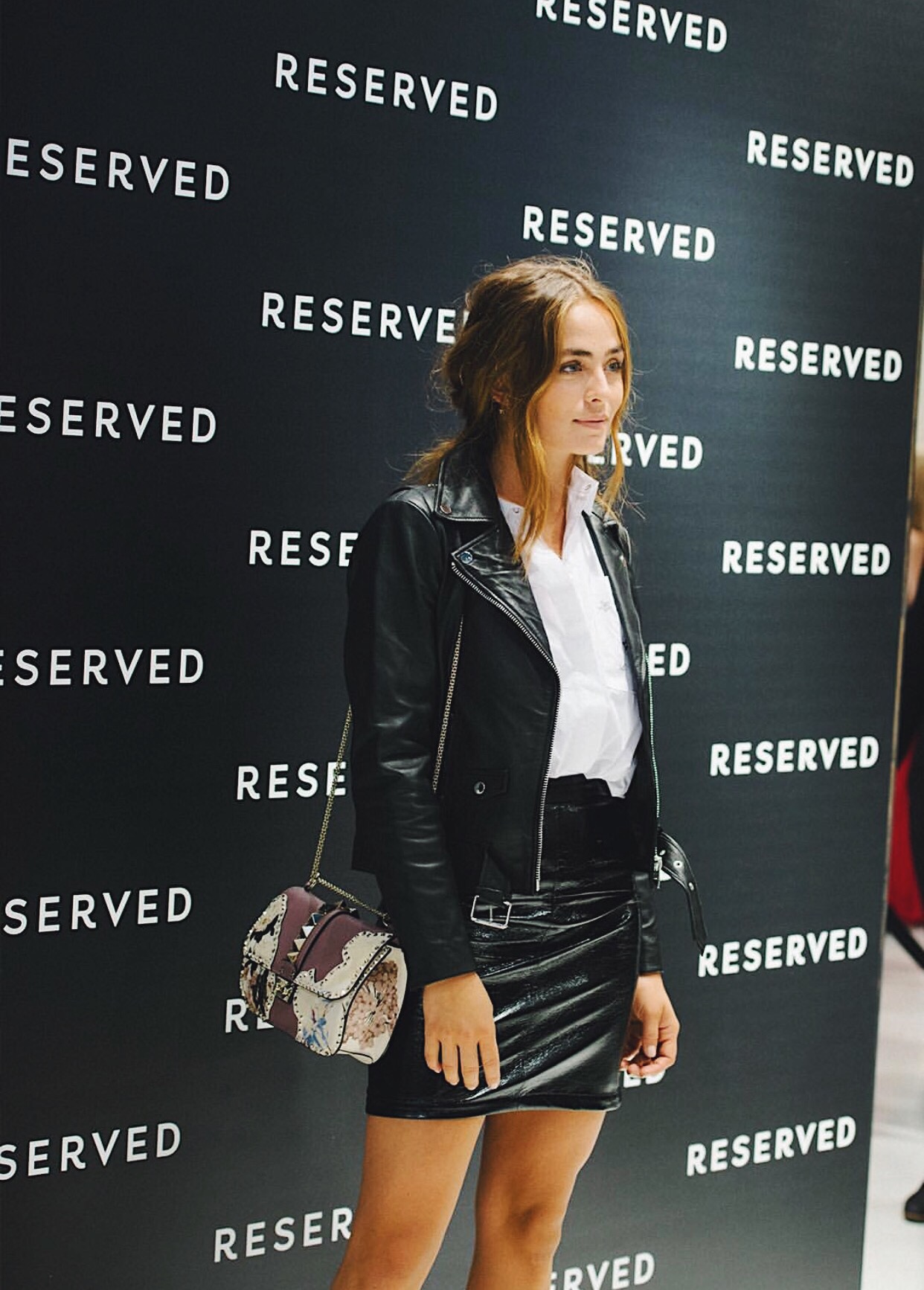 London is calling with Reserved
Hey there,
so last week -just before flying here to New York for the first time- I had the pleasure to not only visit one of my favourite cities again, but moreover attend the newest Reserved store opening… In London! 
And of course it wasn't somewhere in London but directly on Oxford street, the most perfect shopping location! 
When arriving we were welcomed by a huge crowd waiting for the doors to open and the hottest British celebrity to arrive: the legendary Kate Moss. 
Yes exactly, Reserved is not expanding like crazy only(I already attended the openings in Hamburg and Berlin this year as you probably know) but also they got some awesome collaborations going on. Awesome! 
And the reason for this particular one was Kate Moss picking her very favourites of the newest Reserved Fall pieces- the Reseverd for Kate Moss Collection.
It mainly consists of black, grey and burgundy shades and combines simple, easy combinable pieces with some eye catchers like the vinyl skirt I have been wearing(that even has a matching cute jacket :).
During the store opening you could not only shop and experience their collections but you were served with the freshest tunes by vatious famous DJs, some fingerfood and drinks as well as cute little stations such as a patches desk or a PhotoBooth.
Congratulations on another amazing opening and thanks again for having me with you!
x
In Kooperation mit Reserved