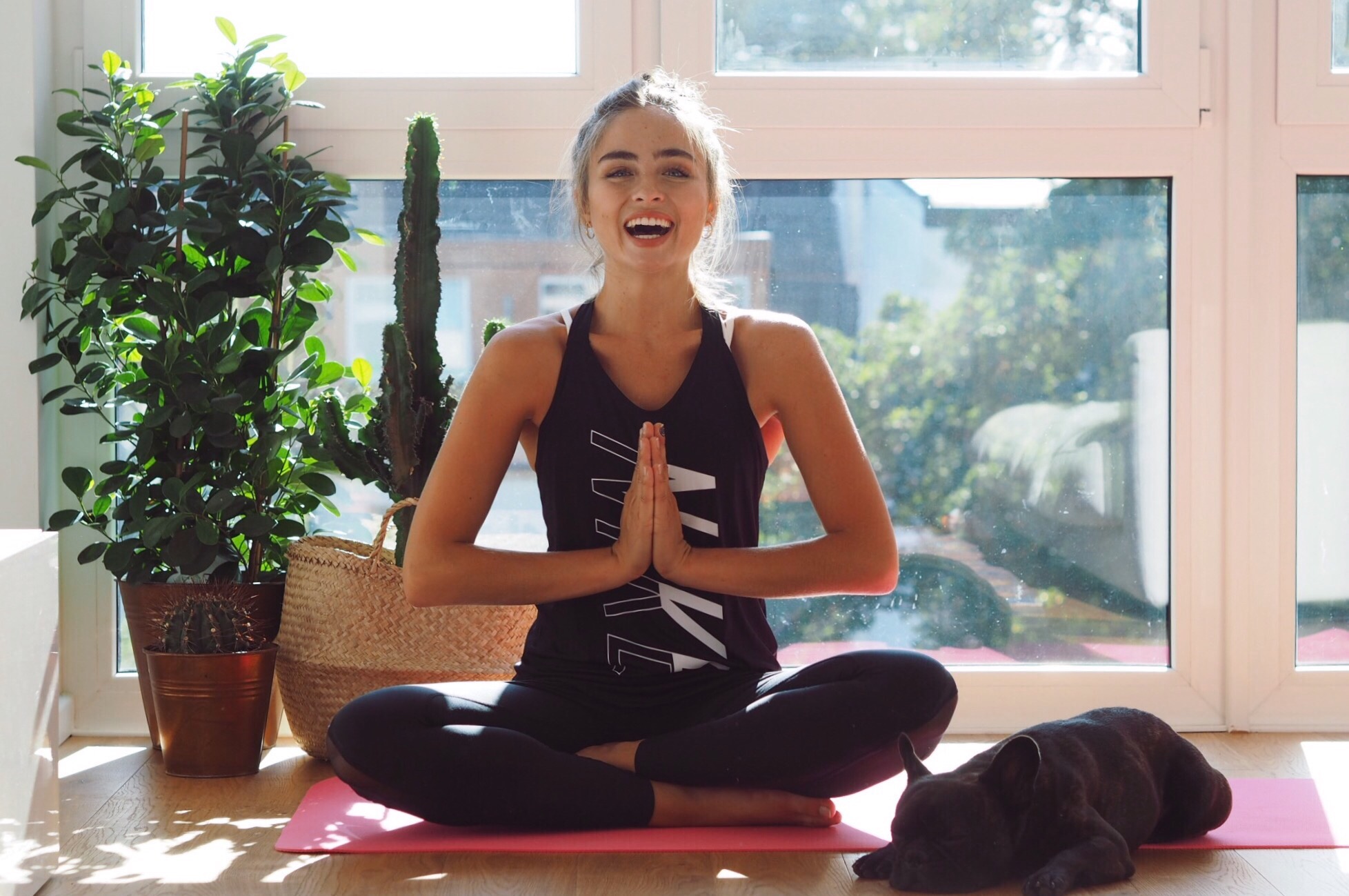 Hey lovely,
As a lot of you asked me about my workout routine lately, probably because you also saw me traveling quite a lot in those last few weeks, I decided to dedicate my blog post to sports today and tell you more about how to integrate sports into your routine while on the road.
I use the Nike+ Training Club App to keep up with my routine and to stay in workout mode, I can use it everywhere I am and it makes working out so simple. Because excuses like "uff, too far to the studio" or similar do not count. With the app you can train everywhere, it is just about your own motivation
I have always loved running and Yoga the most as to train both my body and my mind.
Especially yoga often is so complex and intense, as I mostly practice flow yoga styles, that during the whole class you get into a state of movement meditation. Afterwards I can really feel my body happy and  benefited but also my thoughts have calmed down and my mind is peaceful. So often I do it especially after a stressful or long day, use my last power and feel like a little baby afterwards.
Lately I have kind of lost track in working out, as, although I know how awesome it makes you feel and how much more balanced in the first place as well, I honestly had a lack of motivation. But as I discovered the app I must truly say I restarted although I had a lot of travels and work going on and I am truly thankful I treat my body better again and also give my mind some rest.
 So for anyone who asked, try running, especially in a beautiful park or, like I love to run around the Alster in my hometown Hamburg, a lake and practice yoga a few times a week, until it hopefully becomes an everyday routine - even if it is only a calmer morning stretch, that makes you more aware of your body and soul… I am sure that you'll love it!
Sofia

In collaboration with Nike