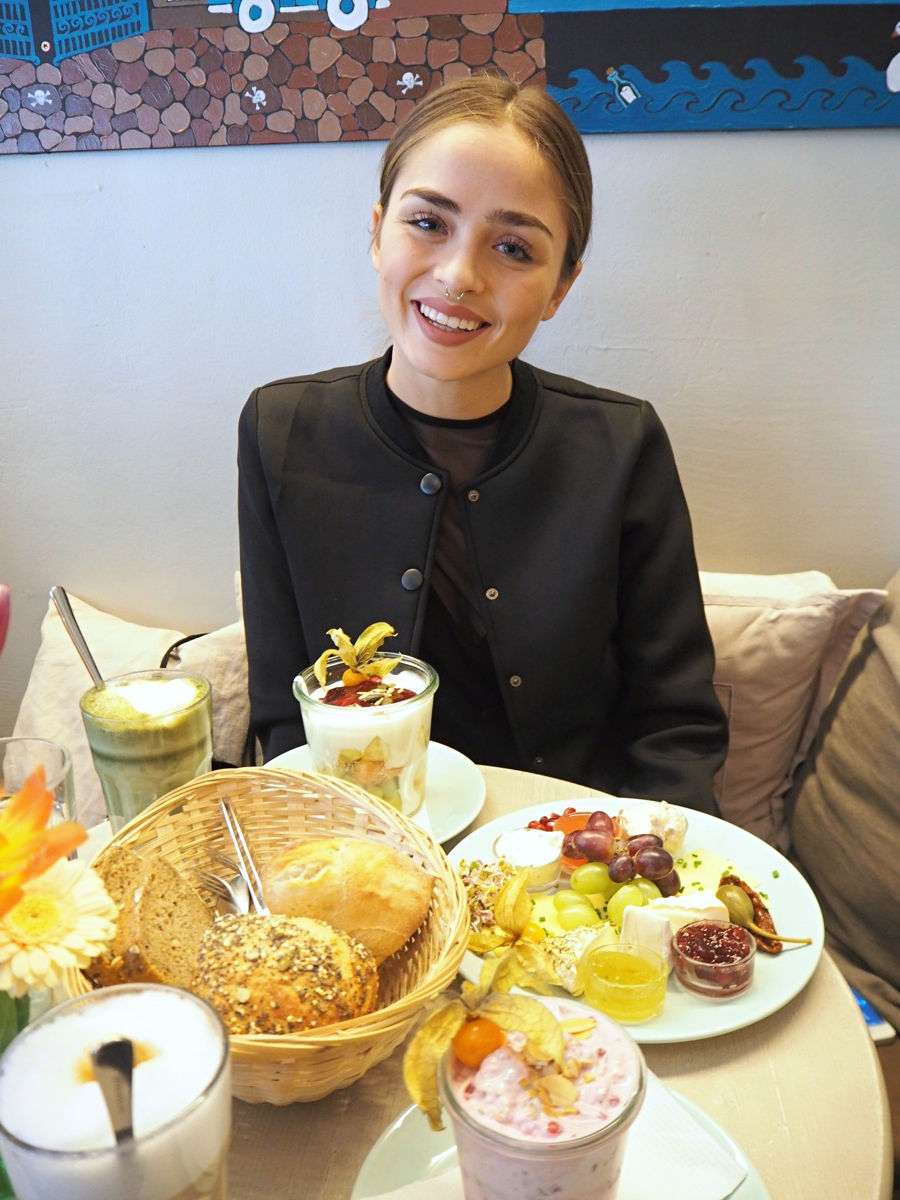 Hey beautiful people
Last week my sister visited me and we went for a super nice breakfast to Pauline in St. pauli which is a really cute café with love for details, offering both breakfast and lunch
I was really fascinated by their collection as they are offering a few assembled platters as the cheese-plate we ordered (served with super fresh, delicious bread) and have a big selection of healthy bowls as well. You can chose between different healthy bowls as well: You can combine their fresh fruit salad with vanilla yoghurt and homemade crunchy musli or chose in a alecetion of porridges. Furthermore they have a big selection of teas or coffees, as well as specials like matcha latte.
Besides their great variation of food and their addition of super foods I immediatey felt in love with their cute decoration  such as blackboards, cute fresh flower buckets on each table as well as their interior, mainly appointed in brown and turquoise colours.
The stuff was super friendly and helped us a lot with our choices and the food was made fast and was really delicious.
I would only suggest you to make a reservation especially at the weekend as the café is quite small and popular.
Much love