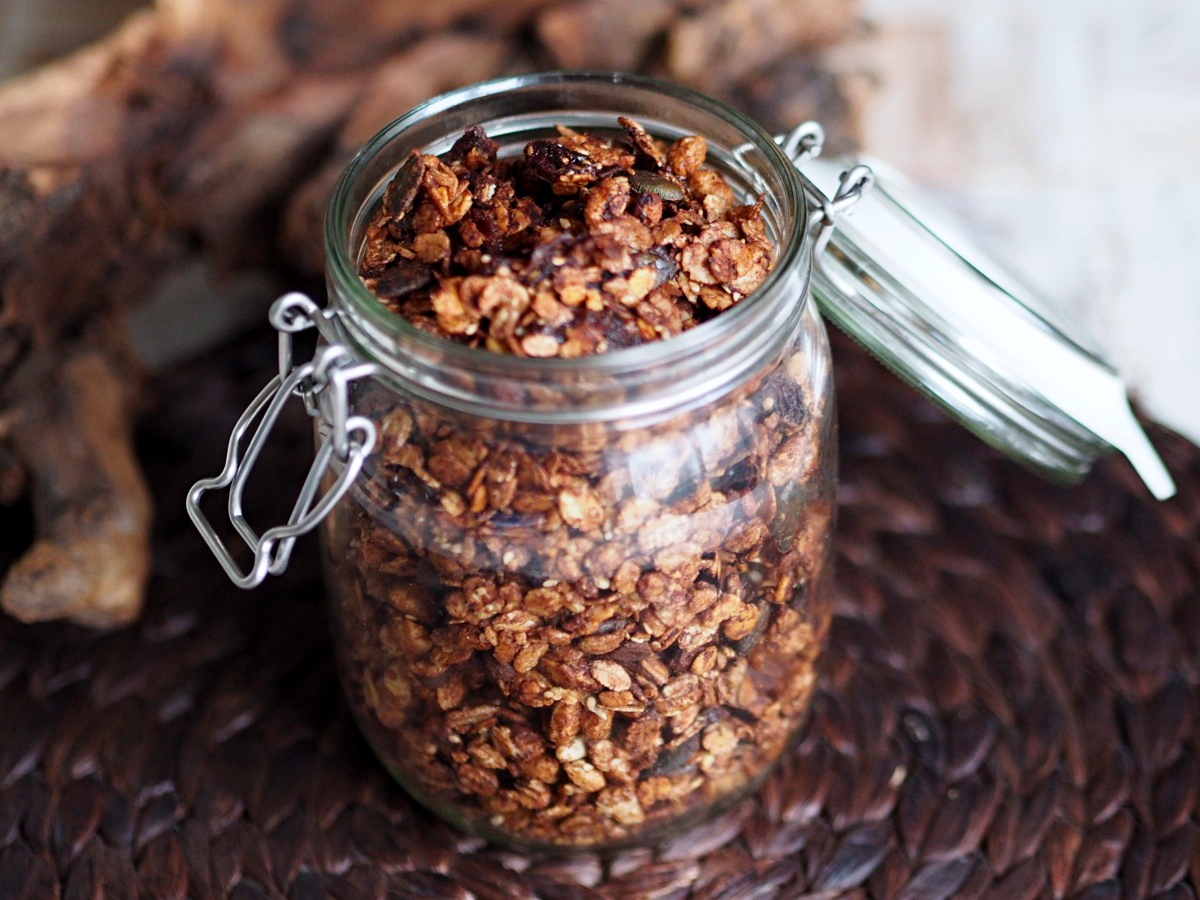 Hey beautiful peeps
I hope you had a great weekend. I started my Sunday with making my super easy, healthy and nutritious Granola before going for a run and enjoying a big breakfast afterwards - of course by using my fresh granola. It is great as it just takes you 15 mins(preparation and baking time - whoop) and your whole flat smells amazingly sweet at least for the rest of the day :-) Additionally you can not only combine whatever goodies you like in your granola but furthermore you can use your granola for so many delicious meals: I love to add it to salads or top pancakes or waffles with it as well.
How you do you like yours the most? <3
All you need is:
1 cup of oats(I mixed gluten free and soja)

1 cup of nuts(I mixed cashews and almonds)

1 cup of seeds(I mixes sunflower seeds, sesame, pumpkin seeds, pine nuts and raisins)

sweeteners of choice(I used vanilla and coconut flakes)

1/2 cup dates(chopped)

chocolate drops or chunks(as many as you like ;)

3 tbsp coconut oil

3 tbsp marple syrup

vanilla, cinammon and some sugar
While mixing all the ingredients except of the oil, the marble syrup and the last three spices in a big bowl together, preheat the oven on 160°. Then boil the last three ingredients up for half a minute and pour the mixture over the prepared bowl. Bake it for around 10-12 minutes(careful that you don't burn it, happened to me twice already haha) and then let it cool for at least half an hour to harden and be crunchy. If you don't like an ingredient you can easily substitute it with another one, this is just a rough guidance :-) I really hope you'll like it and, as usual, feel free to give me some feedback or tell me your experience with it.

Much love