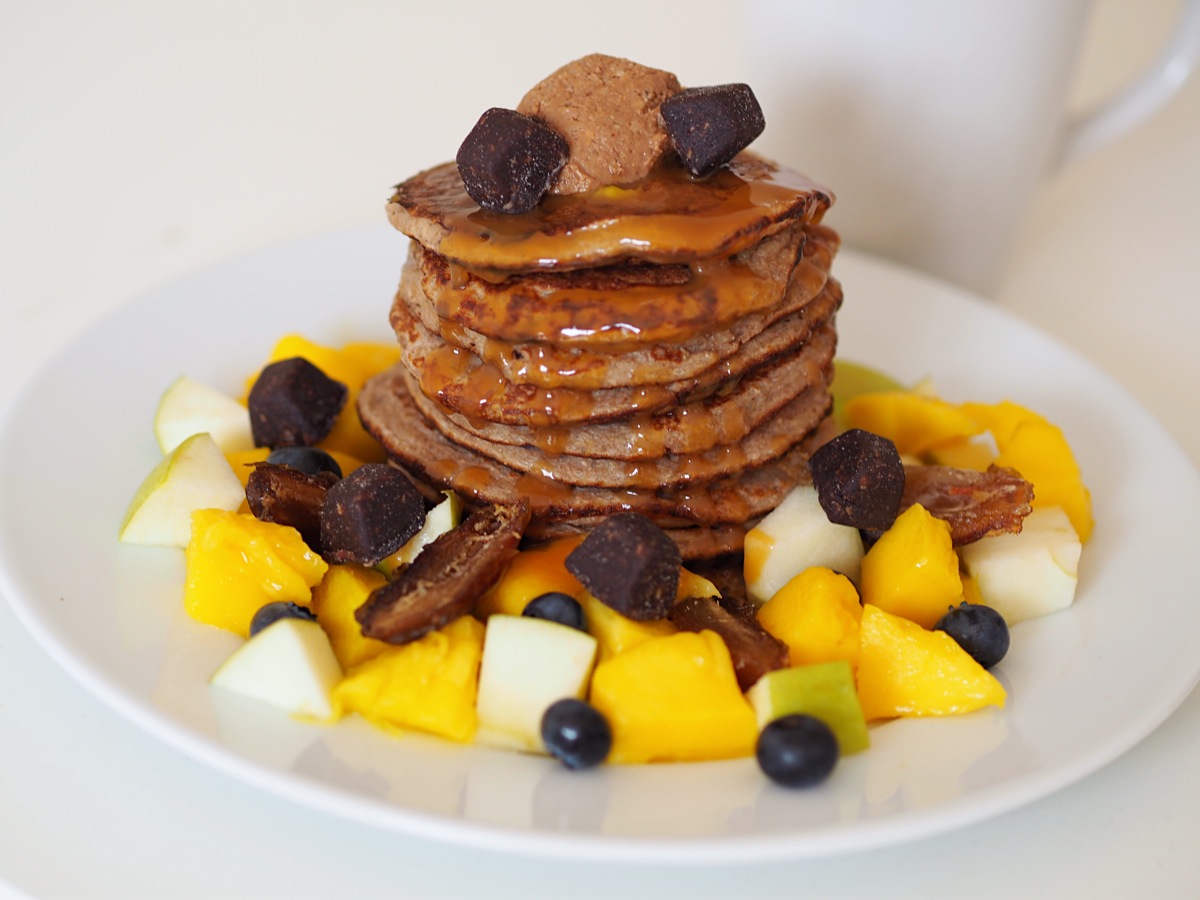 Hey beauties
I am aware of posting two pancake recipes in a row but I am just obsessed with sweets and especially Pancakes as they're the perfect dish for every time, doesn't matter if you're graving them for breakfast, lunch or dinner :D and shared they can be a great tasty dessert which is high in protein and low in carbs, how amazing is that?
So here you go with a new recipe which is not only super simple and fast but also really filling and nutritious :-) 
All you need is:
1 cup flour(I took rye-flour)

1 cup cooked quinoa

1 tbsp baking powder

1 tbsp carob powder(optional)

1 tbsp cinnamon

1 tbsp honey

3 tbsp yoghurt(I chose a vanilla-flavoured)

3 large eggwhites

3 tbsp milk(I chose hazelnut milk)

optional: add peanut butter or berries of your choice to the batter
Preheat a non-sticky pan with some coconut oil. Beat the eggwhite until frothy, add the milk, honey and yoghurt and beat until smooth. Then simply mix it with the dry ingredients and whisk to combine. Now just add around 2 tbsp from the batter for each pancake and flip around until golden. Top with anything you like. I chose mango, apple and blueberries as well as some caramel sauce and self-made hazelnut-chocolate cream :-) Bon appetite!