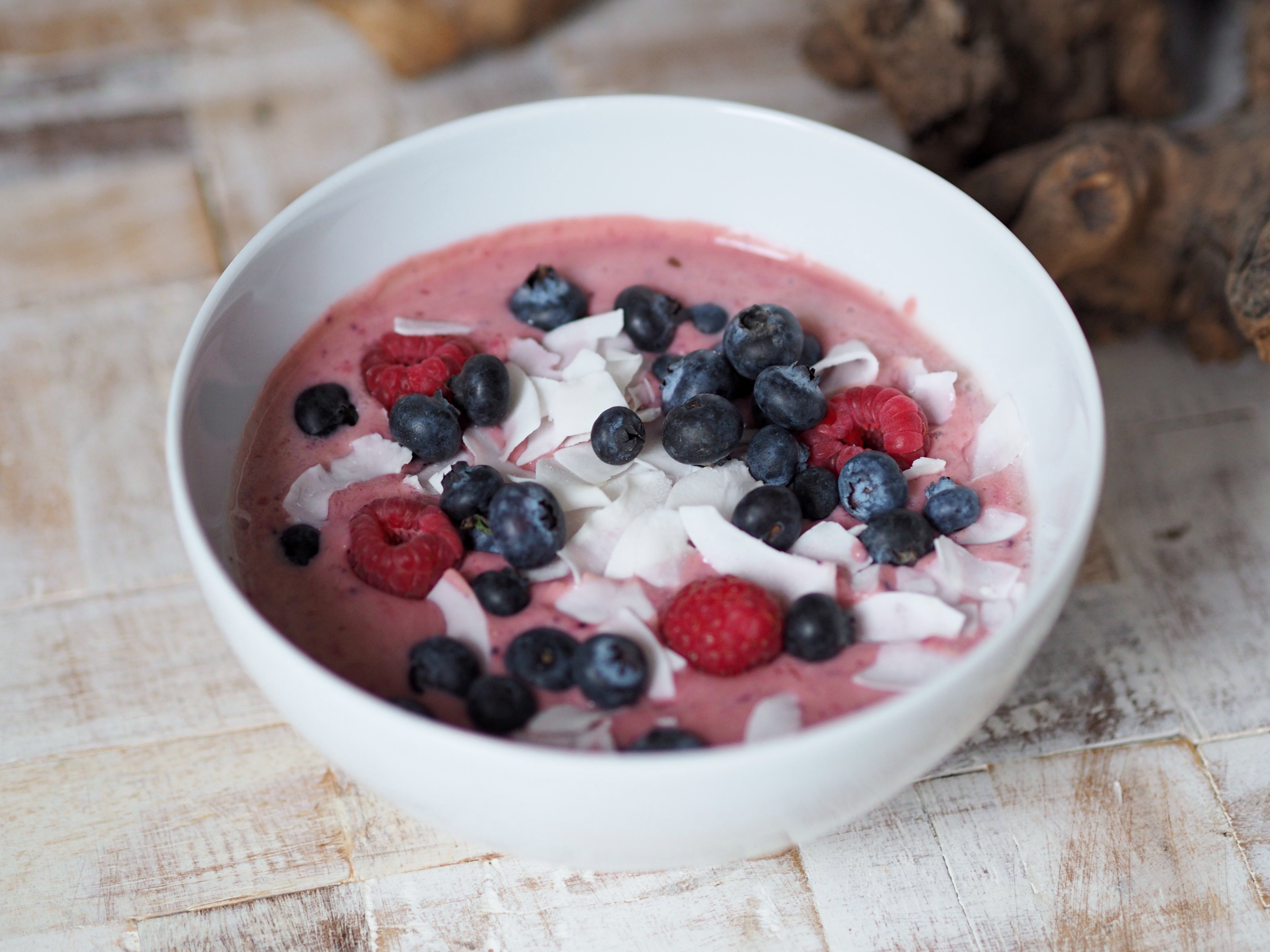 Berry-coconut smoothie bowl
Hey beautiful,
So today I had this lovely rose smoothie bowl for breakfast, a delicious and energizing way to start your weekend. I love smoothie bowls as they are always super refreshing and you can not only mix and match all different goodies in it but then also top it with tons of different toppings so that it's always fun creating new bowls :)
All you need(for 2 bowls) is:
1 cup frozen fruits(I chose cherrys)

1/2 banana

1/2 avocado

1 tbsp honey

1 tbsp acai powder

1 tbsp cinnamon

1/2 cup fresh raspberries

1/2 cup fresh blueberries

1/2 cup coconut milk

1/2 cup yoghurt(I chose blueberry flavour)

toppings of your choice(I chose fresh berries and coconuts)
Simply mix all ingredients together and top with toppings of your choice. Combined with a Sweet Chai Tea this was the perfect breakfast this morning. This is suitable for an on-the-go breaki when filling it in a jar ;-) Bon appetite!