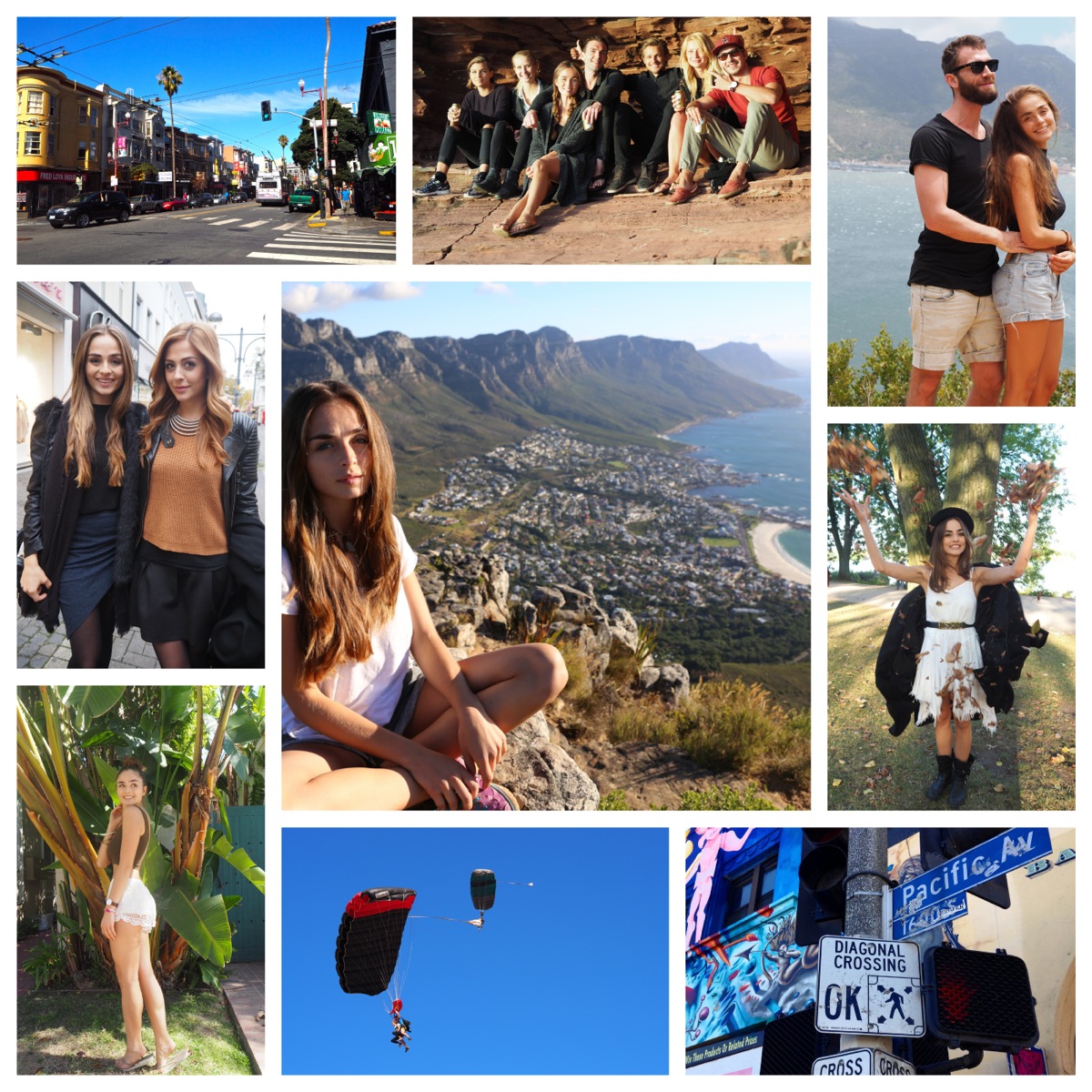 Happy New Year
What can I say? I am thankful for the past year, for all the people I met, for all the jobs I could work on, for my beloved family and friends supporting me, for breathtaking places I had the possibility to visit and experiences I was able to make.
I had a few milestones in the last year I am especially proud of and thankful for at the same time: Getting to know South Africa, particularly Cape Town, in the beginning of the year and being able to travel there again from Octpober till Christmas, even driving along the Garden Route. It is such an amazing country and special flair around the Mothercity itself, lots and lots of things to do and super open-minded souls to meet and inspire yourself with. It is like a second home ad one of the most precious experiences made so far in my young life.

Moreover it was the year I focused on modeling and my work with my Motheragecy Modelwerk in Hamburg that I am really thankful for supporting me so well - special thanks to my power-lady-booker-and-partner-in-crime Meilyn. It is amazing how you can grow with your job, traveling, meeting and working with new people, seeing both new places and new cultures and creating a whole new lifestyle as a summation of all inspiration you can get, when getting open to different lifestyles.
As a result of focusing on working and traveling a lot I learned who is really good-natured and supportive and learned to appreciate having my beloved ones around me even more. Not only my family is constantly standing behind me and helping me as much as they can, motivating me from all their heart but my friends are amazing as well. It doesn't feel wrong to be abroad and not experiencing everything they do with them but always including me constantly in their lives, meeting up with me as soon as I return home and even sometimes making it to a visit. Last but not least I have this great man on my side supporting me as much as he cans, giving me all the freedom a human could ask for and trusting me with everything I do, believing in me and pushing me to more I could have thought of myself. You are all FANTASTIC MONKEYS <3
Besides a lot of travels to, for example, Cape Town, LA, San Diego, San Francisco- which has been my first trip to America ever- I also moved away from my hometown Cologne to Hamburg which was so exciting and scary at the same time. Now there is a second home I feel 'at home' when coming home from my travels and two places I am switching in between, keeping my old good friends and building up new ones and creating a home, something new that feels familiar.
That was all super exciting and then Matiamu was created a little more than a month ago. Something that is meant to be my little journey,  my impressions. Shared with whomever is interested in it. I already have so many nice feedbacks, can't wait to really keep on starting it and see what the new year is keeping for me and where I will be going. And of course sharing it all with you.
Thank you a lot for your support already.You are wonderful.
Much love