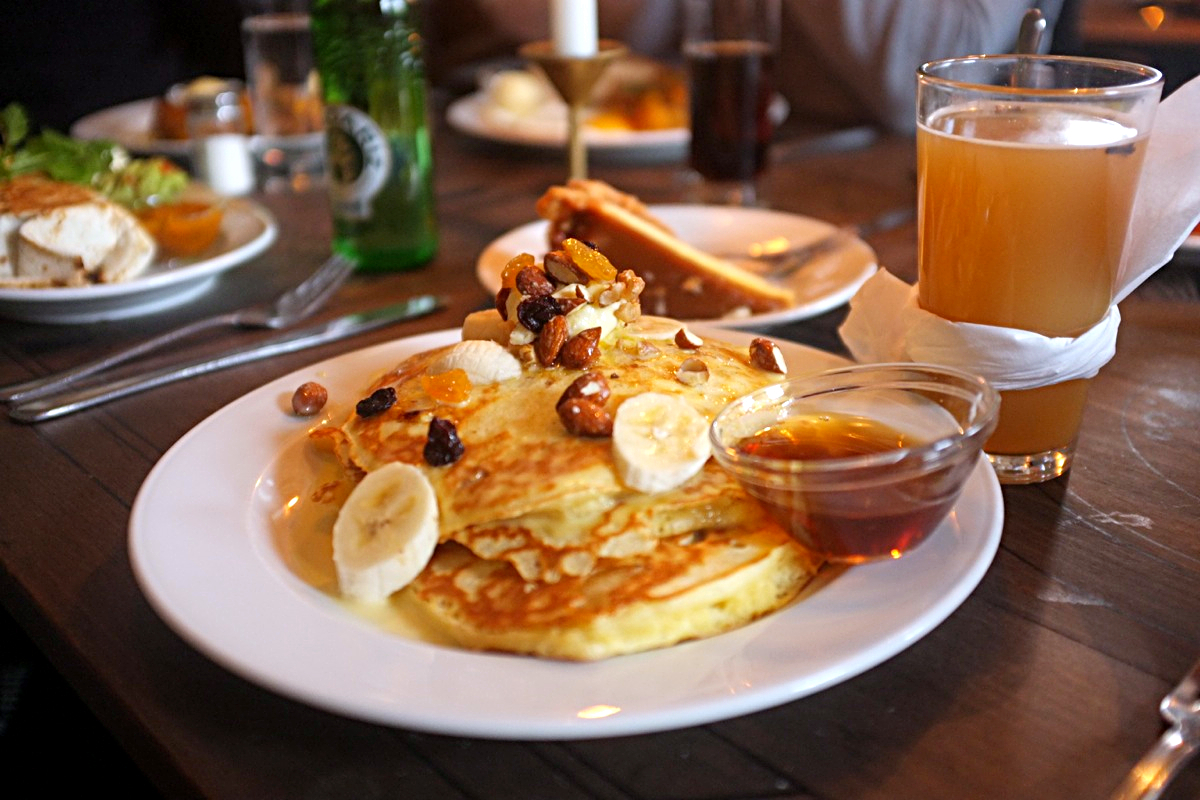 Cabslam: Breakfast heaven in Neukölln
/
american
,
berlin
,
breakfast
,
cabslam
,
delicious
,
food
,
homemade
,
mexican
,
neukölln
,
pancakes
,
selfmade
,
tasty
/
/
Hey pretty,
I know I usually try to show you some healthy lifestyle tips but this is the biggest exception and so worth trying: Cablsam in Berlin-Neukölln. It is a mexican-american styled restaurant serving the best breakfast EVER. Especially for pancake-lovers that's probably what you would call heaven - I haven't found pancakes this yummy during my whole U.S. trip, seriously. Besides them they have super delicious homemade cakes and cookies as well as great hearty stuff like the breakfast burrito filled with egg, spinach, beans and other goodies.
I really like the rough style with its cute little details, always great if you can combine that.
From outside it looks like a small, scruffy pub but then it turns out to be super cozy inside, a little tatty but in a good way, lots of candles everywhere and a super nice stuff serving you.
So if you're living in Berlin or visiting for a few days definitely don't miss Cabslam and feel free to comment about your experiences below.
Much love