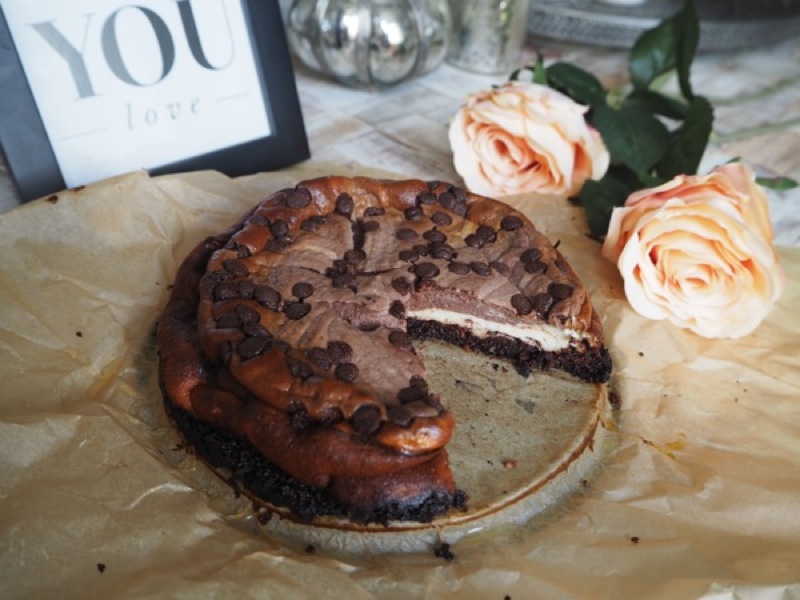 Who loves Chocolate?
Who loves Cheesecake?
Who doesn't want to gain weight but is still craving those sweets?
Lucky you that you got here :-)) This is like the magical combination of yummiest goodies and still low carb and sugar free. This is the perfect cake for any occasion - I am sure your friends would love to come over for this delicious piece of heaven and you'll get every birthday invitation :-)
All you need (for the chocolate layer) is:
1 cup almond meal

3 tbsp raw cacap powder

4 tbsp almond or macadamia butter

2 tbsp honey

stevia
All you need (for the cheesecake layer) is:
200 gr cream cheese

500 gr Quark or greek yoghurt

3 eggwhites

some lemon juice

3 tbsp almond meal
First preheat the oven to 180 C. Then mix all the chocolate layer's ingredients evenly in a prepared pan for the bottom layer and carefully mix the cheesecakes ingredients but be careful to not overbeat! Top the bottom layer with it, separating 1/4 of the butter which you mix with some cacao powder and sweetener of choice and gently swirl with a fork through the filling for creating a marble effect. Top with some chocolate drops, bake for around 30 mins and let it cool for at least an hour. It is perfect with some fresh berries - Voilà!