Dear Matsu
/
breakfast
,
brunch
,
dearmatsu
,
delicious
,
eimsbüttel
,
food
,
girl
,
hamburg
,
homemade
,
matiamu
,
matiamucom
,
sunday
,
tasty
,
travel
,
vegan
,
vegetarian
,
woman
/
/
Hey pretty 
This is a post especially for Hamburger or people who are going to visit Hamburg.
This weekend I went to "Dear Matsu", a teahouse that usually offers a small, vegan lunch special plus a soup and quiche that changes daily during the week in the area "Eimsbüttel" and tried out their vegan breakfast. It was the second and probably not last time they're offering a small breakfast-menu on a Sunday, as every seat was taken. I was kinda proud of myself to have thought of making a reservation this time :-)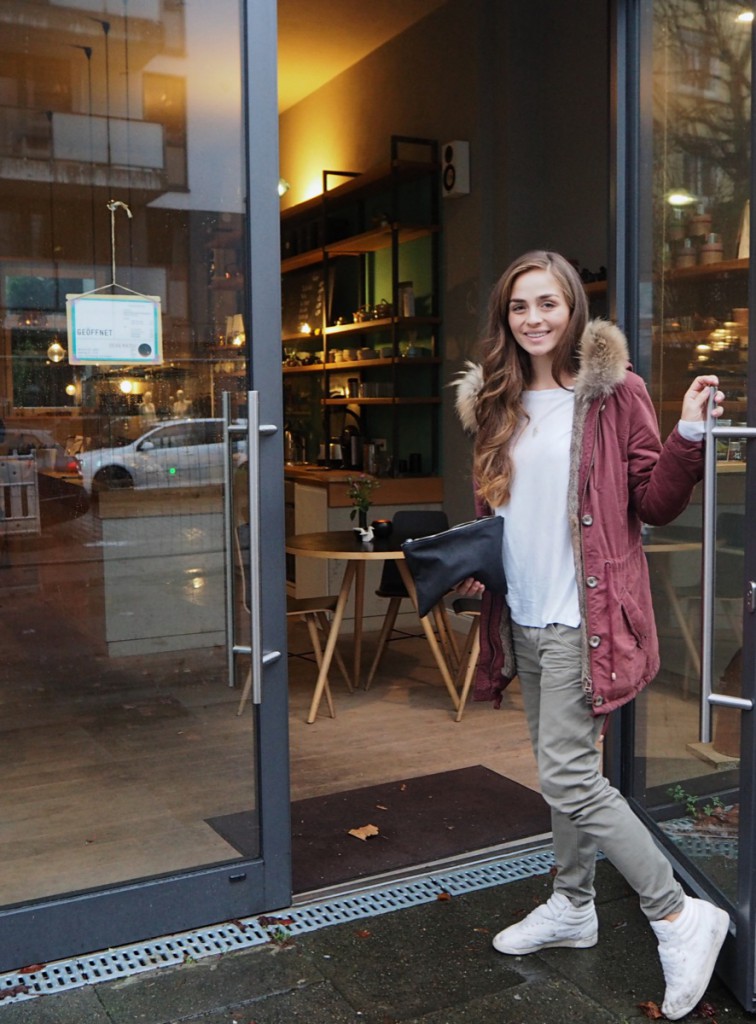 Besides a geat variation of teas they had both nice coffees, individual creation of freshly squeezed juices and specials like a cacao tea with soyamilk or a matcha latte. I tried out an energizer with matcha, oat milk and banana, which was not only extremely tasty but also quite filling, and date milk, which I tried for the first time and really liked. As I always try to avoid drinking "normal" cow milk I am always quite thankful for new alternatives and this is definitely a good one :-)
For breakfast I ordered a small glass of chili-con-carne and a fresh müsli, that you can mix yourself, with almond milk and both fresh and dried fruits. My friends also ordered a homemade sourdough bread and a self-made marmalade - a mirabelle and a "winter dream" one - that tasted both really good. For dessert we shared a piece of their peanut butter and chocolate cake that was perfectly fluffy and creamy, not too sweet and actually the perfect size to share to satisfy your sweet-tooth after a hearty meal but not too filling and rich. All vegan and homemade. The only drawback is that the portions are really small but as they are not too expensive you can order some and therefore at least try different thing without stodging yourself ;-)
I hope you may be interested in some new places and you'll pop by if you'd like to try it out yourself.
Love