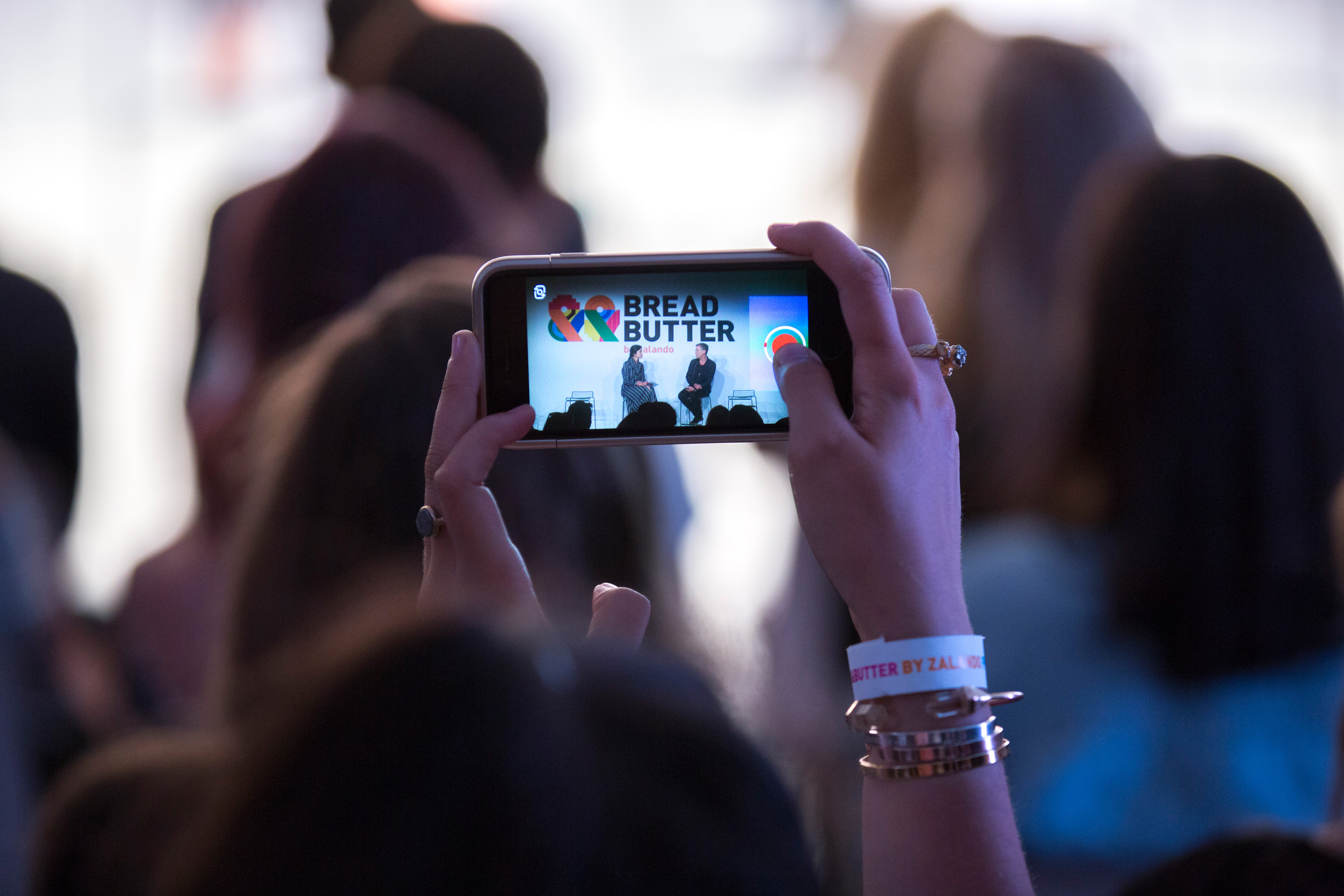 Bread and Butter by Zalando Event in Berlin
Hey lovelies,
So last Berlin Fashion Week a few weeks ago I hardly made any appointments but as the Bread and Butter is about to relaunch in September and presented the new Bread and Butter by Zalando concept, I attented a super interesting panel discussion at SEZ. Talking about the industries changement in the last years and how people want to be up-to-date immediately, the result was creating a brand-new concept, where a typical "trade" show is now improved to a "trend" show. Besides fashion, including lots of amazing new brands as the exclusive launch of the Tommy Hilfiger's 'Tommy x Gigi' collaborative collection, Topshop or Puma, music and food(yessss!) will be the other two main focuses. The most interesting aspect, however, is that everyone can attend the trend show from 2nd -4th of September 2016 in Berlin and so it will probably be an awesome get-together with vibrant tunes, eye-catching presentations and interesting people to get to know.
I am really looking forward to the event and hope to see some of you guys there. 
Best thing: Tickets are already available here :-)
xx
---
Hey ihr Lieben,
Vor einigen Wochen war ich ja auf der Berlin Fashion Week und habe mir tatsächlich sehr wenig vorgenommen, aber da Zalando das neue Konzept der Bread and Butter by Zalando vorgestellt hat, stand das ganz oben auf meiner to-do-list. Zusammen mit meinem lieben Fab4media Team haben wir an einer super interessanten Podiumsdiskussion im SEZ teilgenommen(wo später auch eine mega Party stattfand ;). Hauptsächlich beredend, welche Veränderungen es in den letzten Jahren in der Branche gegeben hat und wie heutzutage jeder durchgehend up-to-date sein möchte, stellte die Bread and Butter by Zalando ihr neues Konzept vor, was besonders fokussiert von einer ursprünglichen "trade" Show zu einer "trend" Show zu werden. Neben Mode, und tollen neuen Brands wie der exklusiven "Tommy x Gigi" Collaborative Collection von Tommy Hilfiger, Puma oder Topshop, stehen auch Musik und Essen(juheee!) im Fokus. Am interessantesten finde ich aber tatsächlich, dass nun nicht mehr nur die Einkäufer und Aussteller zutritt haben, sondern jeder Tickets kaufen und teilnehmen kann. Ich stelle mich auf pulsierende Musik, außergewöhnlichen (Fashion-)Augenschmaus und viele neue interessante Menschen ein. 
Ich freue mich schon total auf die neue Bread and Butter by Zalando und vorallem dem ein oder anderen von euch eventuell über den Weg zu laufen ;-)
Nicht zu vergessen: Seit dem 13.7. könnt ihr nun schon Tickets hier kaufen.
xx
In cooperation with Zalando