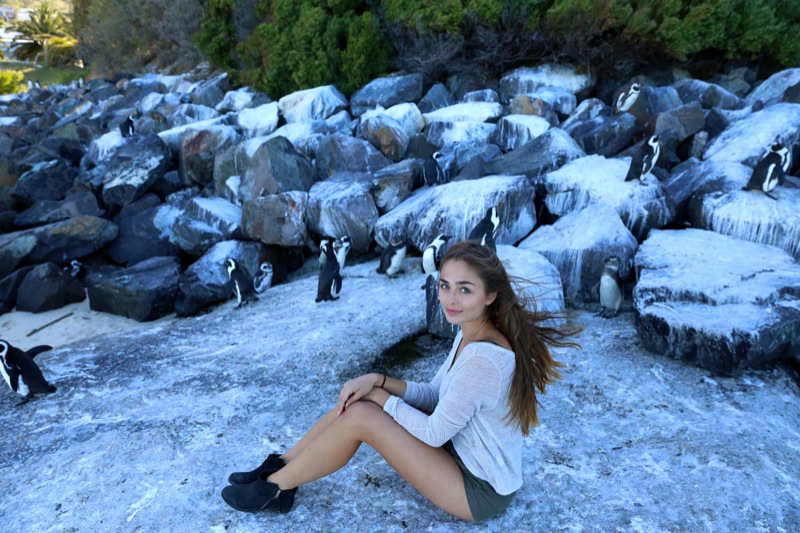 Penguin visit in Simon`s Town
/
animal
,
beach
,
beauty
,
bouldersbeach
,
cape town
,
love
,
matiamu
,
nature
,
penguins
,
simonstown
,
southafrica
,
summer
,
travel
/
/
Happy Sunday beautiful people,
So here is my first post about Cape Town, actually about Simon's Town.
At the beginning of my stay here in stunning South Africa I went to see the cutest penguins in Simon's Town, which is not even an hour drive through one of the most beautiful streets of the world: The Chapman's Peak drive. So both the goal getting to the smallest penguins in the world and the way you're passing while driving there are so worth going there.
 You first pass the harbour of Simon's Town with its small restaurants around before getting to Boulder's Beach. I loved all the colourful stands with different jewelry or african decoration.
And then we finally arrived at Boulder's Beach and found those little guys enjoying the sun and relaxing at the beach - exactly my way of enjoying a nice day as well :-)
I would definitely advise you to not go to the touristic pengu station on the right hand side of the Boulder's parking but use the stairs to your left and go to an open beach where you can sit down and just watch then, try to reach them a little closer if they are in a mood instead of watching them from a platform between 50 other touris at the same time. I think a lot of people don't know about the beach itself and the penguins living there but paying too much money for something that is not just unnecessary but moreover not far as good as the free option is ;-)
So we went to the beach itself and I was amazed how curious they were when we got closer, they kept on doing there thing, really cool pengus!
And then we enjoyed a breathtaking view on our ride back, passing Hout Bay and catching the sundown on our way back to Cape Town.
Beautiful world!!